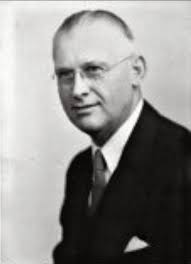 Bio: (1896-1988) Polish-American sociologist. Theodor Abel went to Germany in 1934, to collect research data, the results of which are presented in the book The Nazi movement: Why Hitler Came to Power (1938). He collected 600 life histories of long-term members of the Nazi party, hence this work is an insight into the individual circumstances and reasons for joining the Nazis in the period before the Second World War. Abel explores the political and social forces that, not only brought Hitler to power but also influenced the ideology of the National Socialist Party to become so consistent with the German national consciousness. He also dealt with the problems of freedom and control, and he also wrote about sociological theory.
Main works
The Nazi Movement: Why Hitler Came to Power (1938);
Freedom and Control In Modern Society (1954);
The Foundation of Sociological Theory (1970).