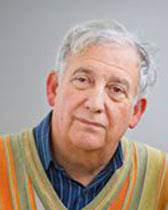 Bio: (1950-) American sociologist. Gary Alan Fine's scientific work takes place within the paradigm of symbolic interactionism. He received his doctorate from Harvard and taught in the United States, Germany, and Iceland. In his research work, he dealt with many topics: gossip, social games inspired by epic fiction, adolescents and their culture, games, social psychology, the use of hallucinogenic mushrooms, symbols, art, and chess. His greatest theoretical contribution is the introduction of the term "idioculture" in sociology. According to Fine, idioculture is a system of knowledge, beliefs, behaviors, and customs shared by members of a small interactive group and forms the core of the production of the cultural content of a group. The scientific use of this concept enables focusing on interactions that can be empirically observed. Fine studies group dynamics, as well as the processes by which a cultural pattern becomes part of idioculture. To become a part of idioculture, a pattern must be: known to all members of the group, usable, functional, appropriate, and challenging.
Main works
Rumor and Gossip: The Social Psychology of Hearsay (1976);
With the Boys: Little League Baseball and Preadolescent Culture (1987);
Knowing Children: Participant Observation with Minors (1988);
Manufacturing Tales: Sex and Money in Contemporary Legends (1992);
Sociological Perspectives on Social Psychology (1994);
Kitchens: The Culture of Restaurant Work (1996);
Morel Tales: The Culture of Mushrooming (1998);
Whispers on the Color Line: Rumor and Race in America (2001);
Difficult Reputations: Collective Memories of the Evil, Inept, and Controversial (2001);
Shared Fantasy: Role Playing Games as Social Worlds (2002);
Everyday Genius: Self-Taught Art and the Culture of Authenticity (2006);
Gifted Tongues: High School Debate and Adolescent Culture (2010);
Authors of the Storm: Meteorologists and the Culture of Prediction (2010);
The Global Grapevine: Why Rumors of Terrorism, Immigration, and Trade Matter (2010);
Tiny Publics: A Theory of Group Action and Culture (2012);
Symbols, Selves and Social Life: A Symbolic Interactionist Approach to Sociology and Social Psychology (2013);
Players and Pawns: How Chess Builds Community and Culture (2015);
Talking Art: The Culture of Practice and the Practice of Culture in MFA Education (2018);
The Hinge: Civil Society, Group Cultures, and the Power of Local Commitments (2021).